Information in English
Moin, Hello, Hola, Ahoj, Hei, ni hao!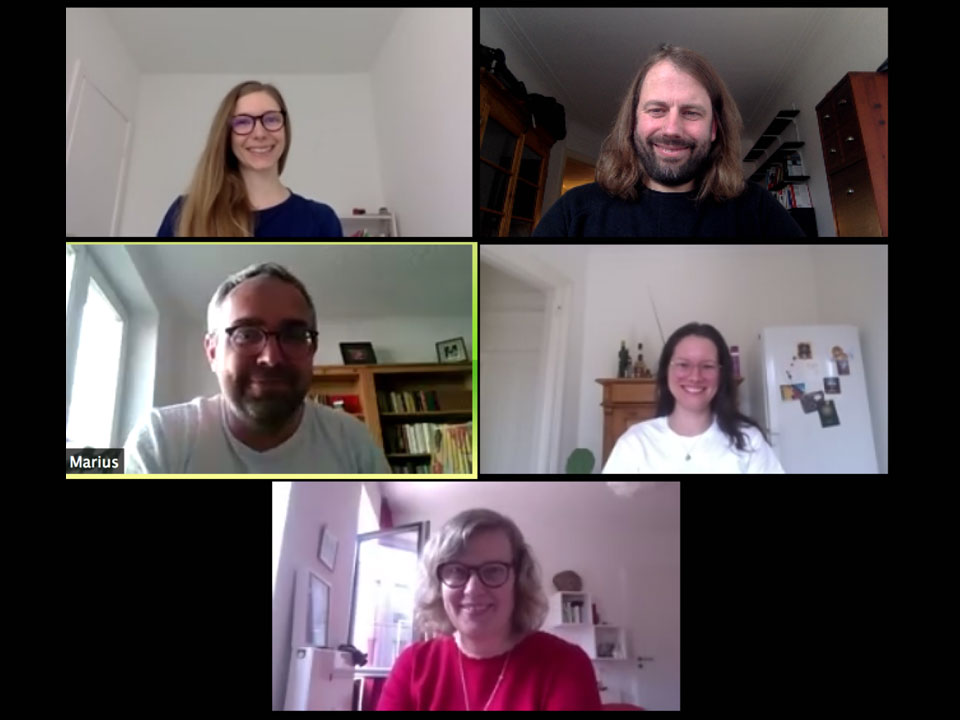 We are the Exchange Programs Team of ITECH, a vocational school for IT, electrical and chemical engineering with approx. 2,000 students doing their apprenticeship within the German dual education system.
Our team
Being an interdisciplinary team of five members, we meet on a regular basis in order to follow our mission "going abroad to make a difference." By planning and implementing various cross-border projects we not only make going abroad a topic at our school but rather increase awareness for the possibilities and benefits of going abroad. We believe that an intercultural exchange not only is about having fun and making new acquaintances but also improve language skills, develop personality, language and professional competences. By experiencing the work life in other countries and taking part in a cultural exchange, theory and (international) practice merge, the trainees' self-confidence and independence are strengthened and their willingness to be mobile increases.
Therefore, we constantly develop projects, maintain and further expand existing cooperations. Our goal is to enable all interested students to go abroad during their 3-year apprenticeship and also to enrich their daily school life by having guests from abroad.
Our partners
In order to enable our exchange programs we are supported financially and organizationally by our partners, Arbeit und Leben Hamburg, Haspa Hamburg Foundation and the Joachim Herz Foundation. Together with their financial resources and competent input, we have been able to establish the following exchange programs.
Our programs
For more than 10 years, our IT trainees and students from Taiwan have been participating in a Design Thinking Workshop at the Robert Morris University (RMU) in Chicago.
As part of this cooperation with the RMU, one of our colleagues from the US supports our yearly hackathon at ITECH in which our bilingual classes engage in a two-week project.
In this context, participants from Chicago and Hamburg have also attended a Design Thinking Workshop at Ming Chi University in Taiwan.
Since 2017 there has been a bilateral exchange between automation technology trainees from Kristiansund, Norway and ITECH. In March 2019 the first hackathon with our partner school SPŠE Úžlabina took place in Prague, Czech Republic.
In addition to our programs, individual students from various disciplines have taken part in the exchange programs of Arbeit und Leben, Erasmus+ and the Joachim Herz Foundation, so that in 2019 alone a total of 89 students took advantage of the opportunity to spend time abroad. The quotes of the students speak for themselves:
"This experience has made me more self-confident and independent of other´s opinions."
"There is no better way to understand the culture of another country than to live and work with the local people."
Our current actions
To provide even more students with this enriching opportunity, we are continuing to expand our already successful programs. Currently, this includes a hackathon with our partner school IES La Fuensanta in Cordobá, Spain.
A first International Design Thinking and Entrepreneurship Workshop with participants from Chicago and Taiwan was planned for June 2020 at ITECH and will be held as soon as possible. We are also in the process of setting up an exchange program with France through the organization ProTandem. First contacts to Dublin, Ireland, the Netherlands and the Baltic States have been established through VET-PRO and a K2-application for an Agile Pro project has just been submitted in cooperation with other vocational schools in Hamburg.
Our vision
We have a clear vision for the future which is to become an international school with a curricular-fixed stay abroad for some of our students. We would like to host regular international incomings for various projects at our school and thus facilitate a constant intercultural exchange at ITECH.
Currently, we are looking for companies abroad that can offer our trainees an internship "anywhere in the world" and cooperation partners who would like to plan and implement international projects with us.
Would you like to join us? If you have any further questions and/or would like to discuss the possibilities of a cooperation for joint international projects, please do not hesitate to contact us via ausland@itech-bs14.de.